Hey guys. Just a bit of an up date. In the last week myself and my brother were having a good look around the car as a general tidy up before she got sent into the painters and found a large-ish rust patch in the right front guard, behind the top of the side skirt
We managed to give it a quick clean up before we needed to put it all back together for the painter in the morning. I'm planing to just clean it all out, rust guard it and then clean it all up with some fiberglass filler as its not structural and no ones going to see it. Apart from this and a few little bits she seems very clean
We were bound to find some somewhere, I just hope this is the only major bit.
She went into the painters Thursday morning and I got her back Monday night with instructions to take her back the next day for a tidy up and to get the rims painted. At first I was wondering if I'd chosen the right scheme as it looked a bit crap with the black wheels but once the new wheels (15x6.5" Avanti's both front and back) were put on the next day courtesy of Mag and Turbo it was love at first sight. Totally worth it IMO but not sure if my bank account would agree! I ended up getting the bonnet and top of the bumper resprayed white, the black around the bottom with a thin black pin stripe just above the black paint and the window trims painted black. This as well as getting the rims painted (were originally black) totaled $1050.00. Not bad at all.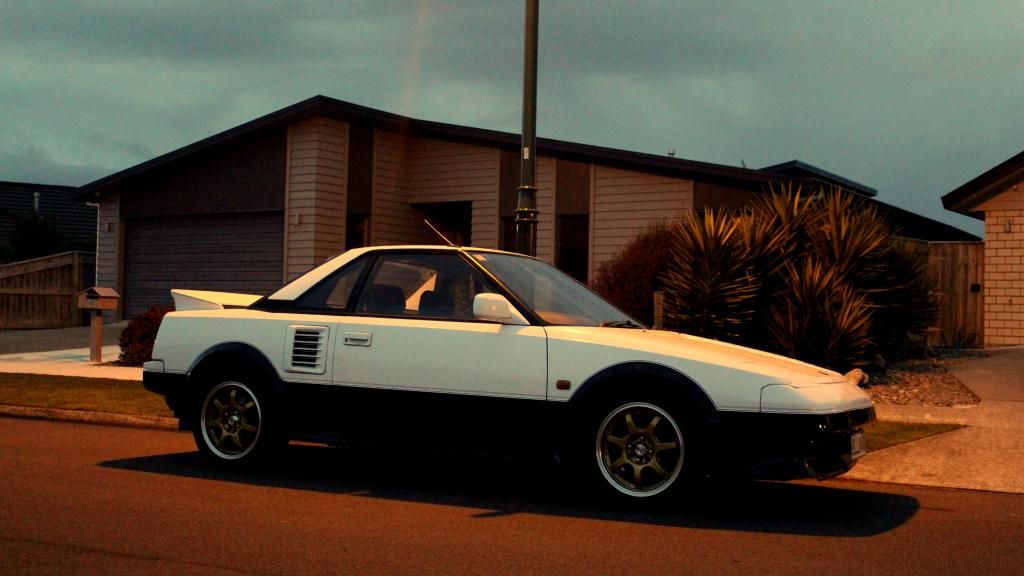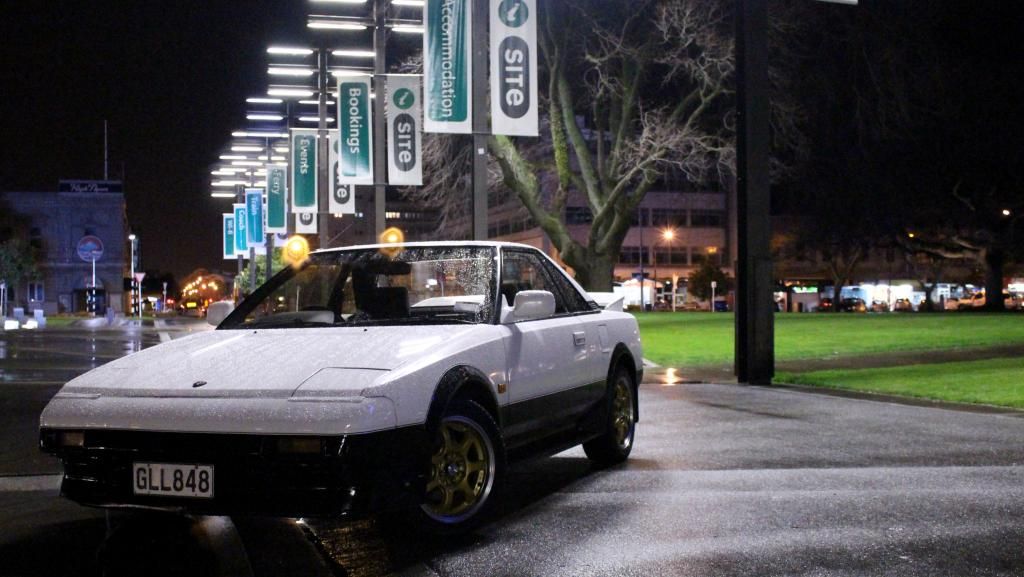 Shes going in to get a new clutch this Monday and possibly lowered on Cobra's about 3-4 CM. We'll see.
Cheers, Cameron